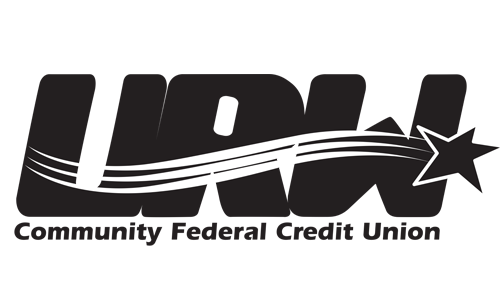 The 2019 SHOWCASE MAGAZINE Community Strong People of the Year
are sponsored by URW COMMUNITY FEDERAL CREDIT UNION
Sylvia Brooks grew up in Pelham, North Carolina. She has served on the Danville Police Department for 24 years. Brooks is the youth engagement corporal. Brooks helps to create a positive relationship between the police department and the city's youth through events in programs.
Brooks married her husband Curtis 22 years ago. The couple has three children, two daughters and a son who is a senior, and plays football, at the University of Cincinnati. Brooks's children went to George Washington High School. So, when the opportunity to be a part of the revival of the GW holiday basketball tournament (now known as the Harry Johnson Holiday Classic), Brooks couldn't pass it up.
The tournament has always been a positive event for Danville and surrounding areas. It offers something for the youth in a safe, controlled environment. Brooks has dedicated valuable time and effort as part of the committee responsible for bringing the tournament back to the city.
Brooks took a few moments out of her day to tell Showcase why volunteering is such a big part of her life.
Showcase Magazine: Why is community involvement so important to you?
Sylvia Brooks: Community involvement is important to me because I can meet many types of people. It is also important because it builds special bonds with the people we serve.
SM: What inspires you to volunteer?
SB: I love people, and I really love children. I want to make a difference for as many people as possible.
SM: How do you balance life, work, and community involvement?
SB: I balance my home life, work, and community involvement by including my family into whatever I can allow them to be a part. For instance, my family helps me out whenever they can for different events like the Youth Engagement Talent Show, Fashion Show, and much more. I am very blessed to have a supportive family, a great job, and a fantastic community.
SM: What is the best piece of advice anyone has ever given you?
SB: Treat people the way you want to be treated. If you have a choice to be right or be kind, please choose kind every time.
SM: Who are your real-life heroes and why?
SB: My real-life hero was and still is my mom Josephine Simpson. My mom was diagnosed with terminal cancer in 2000 and the doctors gave her 4 weeks to live. My dad and my siblings were so upset about it, but not my mom because of her faith she in God she was not worried. My mom lived five years with that four-weeks diagnose. This taught me several things, but the biggest thing was trust God in all things.
SM: Do you have a favorite quote, and if so, what is it?
SB: Do unto others as you would have them to do unto you (this is hanging on my desk).
SM: How do you recharge? What do you like to do outside of work and volunteerism?
SB: I love to watch Hallmark Channel. Spend time with my family and sometimes exercise.
SM: What is your idea of happiness?
SB: When my children are happy that is my happiness.
SM: What is it about Danville that makes it special to you?
SB: Danville is special because of the people and the love we have for each other.
SM: What are your favorite things to do in Danville?
SB: I love going to the YMCA.
SM: What are you most looking forward to in 2020?
SB: My son graduating from college and my daughter graduating from high school.
SM: What are your visions for the future of Danville?
SB: I see Danville reaching for the stars, more jobs, crime-rate dropping, and a sport complex building for all the city to use.