You said," Yes." Now, the fun begins.
Planning a wedding can run the spectrum between two words that begin with the letter E —exhilarating and exhausting. Along the way there could be other adjectives used to describe the process, some of which are not suitable for print. But according to Mandy Matherly, event planner and owner of Southern Event Solutions, "You should start planning your wedding the second he puts a ring on it."
Staying organized and knowledgeable will keep the event more on the exhilarating side. Thurstie Sherman, of Timeless Traditions in South Boston, says," Every couple is unique and deserves a unique wedding and reception." The quest for the perfect wedding can be overwhelming without a game plan. "Hire a professional wedding planner to help with your wedding. This will save you time and money," Thurstie continues.
Budget is the starting point. Mandy says," Planning the perfect wedding mostly involves creative management of the couple's budget to make sure they get everything they envisioned for their big day." Wedding planners help to alleviate stress by taking on the burden of finding everything to make the day special. Mandy says, "By putting the responsibility on a professional planner, you need not worry about anything on your wedding day."
One of the first decisions that couples need to make is choosing a venue. Picking a venue is a balance of budget, vision, and a backup plan. "Outdoor weddings are very trendy now, but every bride needs to consider an on-the-fly backup plan that can be executed in the event of bad weather," Mandy states. Untraditional wedding and reception venues can provide the perfect setting. Mandy continues, "Not only do they make a wedding unique, but they also usually offer a break in price, allowing the couple to make bigger purchases somewhere else in their budget." Mandy suggests local parks, museums, and theaters as possible venues.
The guest list can be another area of stress. Who to invite? If the budget is pushed, one of the first things to take a hit is the guest list. "As a general policy, I ask the couple to eliminate anyone they haven't seen or had a quality conversation with in the past year," Mandy says. If the guest list puts a strain on your budget you can always share the memories with your extended friends and family later on through photos and videos.
A wedding planner can be your best friend through the course of outlining your wedding. "Any good planner will make sure you enjoy the process, while getting everything you want within your budget," Mandy says. Going with a planner affords you the opportunity to bounce your ideas around with an expert. Mandy continues, "I've had brides say that hiring a planner was the best decision they made, as it made the entire wedding planning process fun and easy for them."
Living Appy Ever After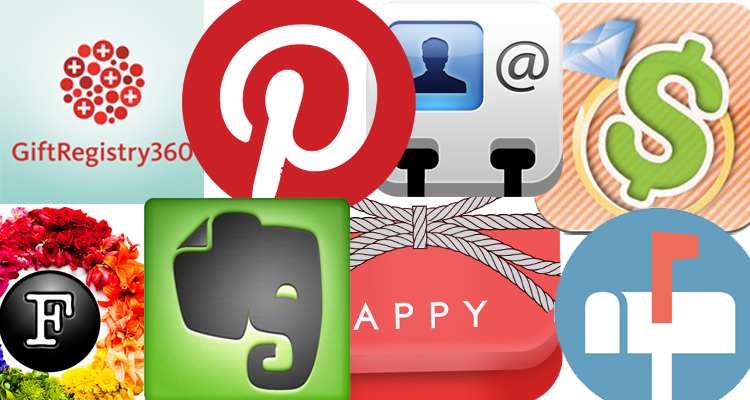 10 Apps That Makes Planning a Wedding Easier
The Knot Wedding Dress Look Book
An impressive app that lets you browse hundreds of dresses.
Pinterest
A virtual corkboard to store all of the wedding ideas you find online.
Gift Registry 360
Allows brides and grooms to add items to their registry by scanning barcodes and condensing the items into a single list.
Evernote
Note-taking app that allows you to organize notes in notebooks. There is also a web extension that will let you clip and save any webpage in your Evernote account.
Postable
Eliminates the hassle of having to ask guests for addresses. Send out one email with a link to an address book. Guests fill out the form and you have an organized address book tosend invitations, thank you cards, etc.
Groups
A contact management app that lets you create groups for your vendors, bridal party, etc. It allows you to send a group text or group email from the app.
TableTopPlanner
Import your guest list and the app lets you create a virtual seating chart to map out your reception.
Wedding Budget
Monitors your purchases to make sure you stay on budget.
Appy Couple
Gives you the opportunity to build your own wedding website. Once you create your site and app, you can keep guests in the loop.
Flowerwheel
Gives you hundreds of flower choices with descriptions and photos. There's an option to send to your florist or wedding planner.
This is just a sample of the many apps geared toward wedding planning. If you don't see what you're looking for, a quick Internet search should bring results. Whatever you need is, there is an app for it.
Have the Cake of Your Dreams…And Eat It Too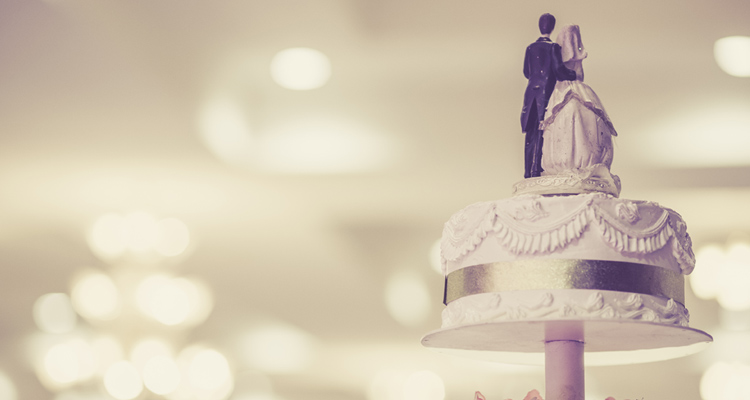 The wedding cake is a crucial ingredient in a magnificent wedding. Choosing a cake can be stressful, but with a well-thought-out plan, getting the perfect cake will be the least of your worries. The first step is to plan well in advance. Summer months tend to be high demand wedding months, so if you're shooting for a summer wedding, be aware that the dance cards of the best cake makers will fill fast. Kitti Lightfoot, owner of Kitti's Kakes says," Once you have a  date picked out, call your local decorators to check their availability. If the date is open, schedule an appointment for a tasting and take the opportunity to see their designs." It's also good to schedule with two or three cake designers. "It's one thing to have a beautiful cake, but it needs to taste good as well," Kitti says.
Once you decide on a decorator, you will need to reserve your wedding date several months in advance. To secure the date, you may have to leave a deposit. Another thing to be clear on is the cancellation policy. Be prepared to forfeit your deposit if you to cancel the wedding.
Next, it's time to start looking for cake ideas. Factors to consider when choosing a cake style are wedding themes, personal taste, and budget. The budget is key. Kitti says," Be prepared to pay for your decorator's time. Simple designs will be the least expensive. The more detailed and complicated designs will require more time, which will cost more." Having a budget in place allows your decorator to help you with picking a design. If you find yourself having a hard time deciding on a style ask to see the decorator's cake portfolio for inspiration. Also, take to the Internet for ideas. Cake trends are just a search away.
Finding the perfect cake isn't the end of the quest. Be sure the decorator knows how many people the cake has to serve. Price is another factor. Make sure the cake you decide on fits the budget. If not, the decorator may have some ideas to make it more budget-friendly. Taste testing is also important. If your cake has a variety of flavors, sample all of them, so there are no surprises. The elements also factor into the equation. For outdoor weddings you have to account for weather. "Most icings and chocolates will melt in high heat. High humidity can cause sugar decorations to droop. Flies and gnats will be attracted to the sweet icing," Kitti says. Having a cake preservation plan is important.
Preparedness and knowledge will weigh heavily into deciding the level of stress caused in your cake search. Kitti says, "Don't be afraid to ask questions. Ask to see the decorator's workplace. Ask about inspections. Ask about references. Word of mouth is an excellent way to find the right decorator for you."
The Love of the Rings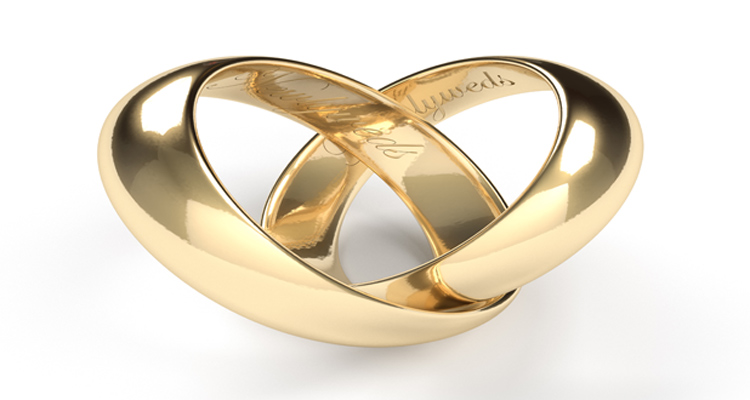 "You can always get married without music, a dress, flowers… but you must have a wedding band," says Mark David of Ben David Jewelers. The wedding ring is a tangible semblance of the everlasting love you share with your husband or wife. Choosing the right ring can be trying, but it doesn't have to be.
Unlike most other jewelry, you will wear your wedding ring every day; pick something that fits you. Before shopping for rings, you can narrow the field by selecting a metal. You can go with traditional metals such as white gold, yellow gold, or platinum, or add a more modern touch by choosing titanium or tungsten. If your partner doesn't like yellow gold, but you do, it's all right. There is no rule that says the rings have to be the same metal or style. The ring you chose should reflect your personality. While different styles are acceptable, there should be something that joins the rings — a jewel, or something as simple as an inscription.
Don't wait to the last minute to decide on a style. Jewelers will need time to perfect your ring. "When it comes to planning your wedding, it is wise to purchase your wedding bands at least six to eight weeks in advance," Mark says. If you're eyeing a custom piece, you'll need to give the jeweler additional time. Personal touches such as engraving can take up to one month.
Practicality is another factor to take into consideration. You'll wear the ring every day. While you want something stunning, it also needs to be a comfortable fit. Take into account your everyday activities and choose a ring that seamlessly meshes with your life.
Sizing the ring correctly is also important. External factors such as temperature and exercise can play a part in the way the ring fits. Scheduling a fitting in the morning may give a misleading fit due to your body retaining salt from the night before. Never size your ring after exercising — your fingers may be swollen. Avoid sizing when you're extremely cold or hot. The best time for a final fitting is when your body temperature is normal and you're calm. Mark says, "Purchasing your ring early affords the jeweler the extra time needed to ensure that the ring is properly fitted to your finger."
While the ring you chose should be something you see yourself wearing for many years to come, for some the stress can be overwhelming. If you feel the pressure of the deadline to choose approaching just select a ring that you are happy with now. In the future, you can switch it out. This rule only applies to the ring, not the spouse.
Don't Let Finances Become the Pink Elephant in the Room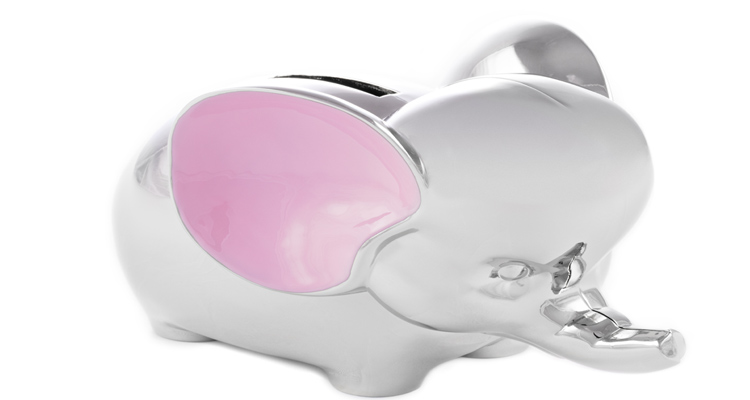 From newlyweds to couples celebrating their twenty-fifth wedding anniversary money is a root of tension in marriage. A study by the American Institute of Certified Public Accountants suggests that money is the major source of friction among couples in the United States. The subject of money exacerbates arguments throughout relationships and doesn't seem to peak until the couple reaches their 50s and 60s.
Being prepared for the money monster goes a long way towards a harmonious relationship. Dan Veasey, of Piedmont Credit Union, says, "Before marriage, more so than the details of planning a wedding, the most important thing for couples to consider is how they plan to handle their money after they are married." Having a plan that includes both partners' financial goals and expectations is vital. "It's important to set up a budget when you're single. But for newlyweds, it is of double importance," Dan says. "All of a sudden you're not just responsible for your own well-being, now you have this whole other person whose needs you must consider." Setting spending limits and savings goals, and sticking to them, will strengthen the financial health of a relationship.
An open line of communication is a good place to start when dealing with financial matters. A 2012 online survey found that the number one cause for marriages to dissolve was the lack of communication. Couple that with a murky financial plan and it spells disaster. "Couples need to be open and honest about their finances from the start," Dan says. It's crucial to know your partner's financial outlook — spending habits, income, and debt. With marriage, financial decisions affect both partners; honest communication will keep the money train from derailing.
Smart money management will help to ease stress during tense financial discussions. "Every marriage has issues with money," Dan says. "It's scary to think about, but it's a beautiful thing when two people show their love for one another by sharing their own financial agendas and working together for the mutual benefit of a happy marriage."
Capture the Memories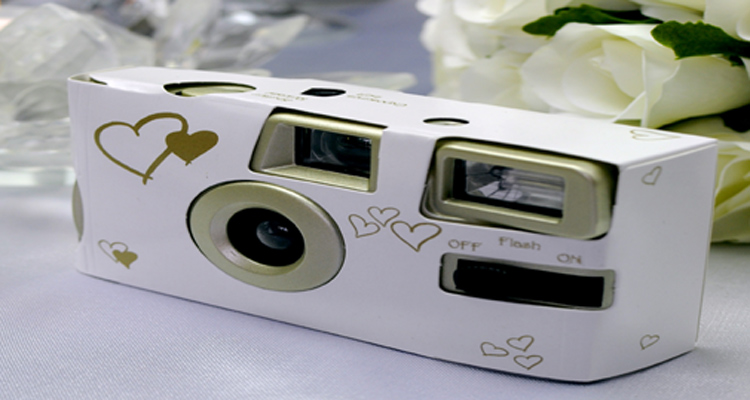 Sure, you've hired a photographer to snap lasting memories of your big day, but the professional can't be everywhere at every moment. Why not use your guests as additional photographers?
Disposable cameras are relatively cheap and a viable option to capturing the moments that may otherwise go unnoticed. Placing a camera on every table at the reception with a note explaining its purpose can grab the memories you might have missed.
In the digital age another option is mobile photography. Most guests will have smart phones with pretty impressive cameras. Encourage your guests to take photos of the big day. Through cloud services there are many ways that you can share the photos, but one of the easiest is Eversnap. Eversnap's tagline is "Eversnap is the simplest way to capture all your wedding memories in one place." Set up an account at eversnap.com. Eversnap will send you 200 business cards to hand out to your guests with instructions on downloading the app and how to upload to the site. Packages start at 99 dollars and include unlimited storage.
There are cheaper alternatives, but they require more work. . Cloud storage provides an opportunity for you to gather the photos and choose which ones you want to keep. Dropbox gives users 2 gigabytes for free. And there is a referral program that will give you, and the person you refer, an additional 500 megabytes of space. You can earn up to sixteen gigabytes through referrals.
In your cloud storage, create a public folder and share with guests to allow them to upload their photos. Once you have a folder full of memories, you have plenty of options to get prints. Groovebook is an excellent choice. You download the app. The service is $2.99 a month, but for that, you receive a "groove book," a 4.5x 6.5 photobook of up to 100photos, shipping and handling is included. No subscription is required.
With a little additional planning, you can capture every moment of your big day.
Forget-Me-Nots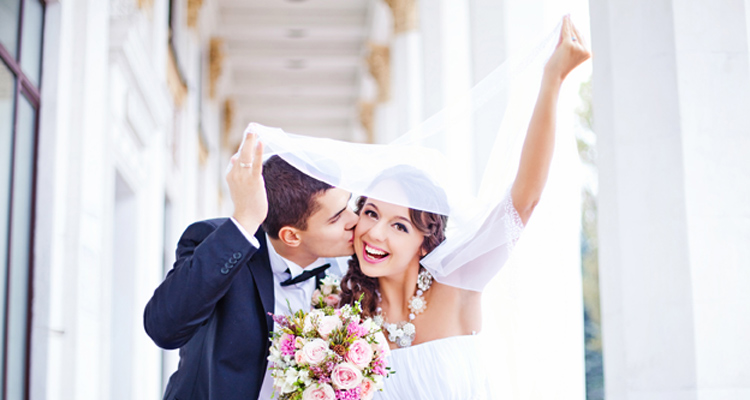 Wedding day can be hectic. It's easy to let things fall through the cracks. Mandy Matherly, owner of Southern Event Solutions, says," The most neglected item I've seen in planning a wedding is the music. Happy couples get so caught up in the other details that often musical selection gets pushed to the very last minute." Music isn't the only element that gets pushed to the side. Here is a list of things to remember for your wedding.
Marriage License
This makes it official. Arrange to get the license accordingly. In Virginia, the marriage ceremony must be performed within sixty days after the license is issued.
Vendor Meals
Be sure the people that are taking care of you and your guests are taking care of as well.
Guest Book with Plenty of Pens
Waiting to the last minute to purchase a guest book will limit your options. Once you have one be sure to bring it to the wedding and don't forget the pens.
Cake Knife and Toasting Flutes
In a rush, these are surely the items that will be forgotten.
Gifts for the Wedding Party
Everyone in the wedding party, including parents and future in-laws should receive a token of your appreciation for helping to make the day special.
Other things not to forget:
An overnight bag, assigning someone to gather your gifts, cake topper, toasting flutes, etc. and don't forget to eat!
After Wedding Forget-Me-Nots
Don't forget to send thank you cards for your guests and online reviews for the companies that worked so hard on your wedding.
Thanks to Dan Veasey of Piedmont Credit Union, Mandy Matherly of Southern Event Solutions, Mark David of Ben David Jewelers, Kitti Lightfoot of Kitti's Kake's, and Thurstie Sherman of Timeless Traditions for their insight. If you have more questions for the contributorsthey will be a part of the Fourth Annual Bridal Showcase and Wedding Expo presented by Piedmont Credit Union on April 6th, 2014 at the Danville Community Market.